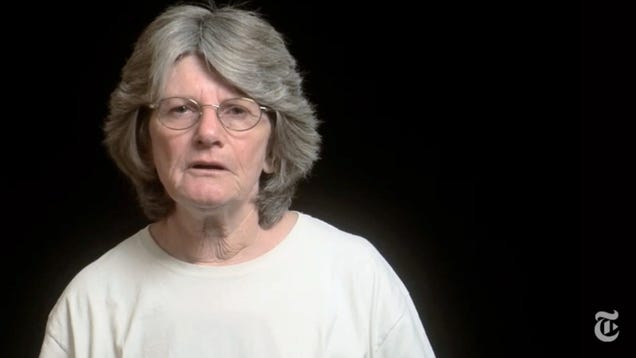 I've been listening to Helter Skelter while I work out (I know, odd choice). I read the book when I was in high school and last month I thought I would revisit it and listen to the audio version. Coincidentally, by the time I finish the book it will fall on the anniversary of the grisly Tate massacre.
Yesterday afternoon while I was procrastinating to complete an article, I made my way to the New York Times and read the Op-Ed piece, "My Life After Manson," which was accompanied by a nine-minute video featuring Patricia Krenwinkle who was present at both the Tate and LaBianca residences on August 8-9, 1969.
Let me be up front here: Patricia Krenwinkle killed. She was convicted on seven counts of murder and the initial punishment was the death penalty until it was revoked, and turned to life in prison. She has been behind bars at the California Institution for Women in Corona for forty-five years.
So this leads to the Krenwinkle interview and I'm repeating here what I wrote on Facebook: I'm not in favor of the death penalty. I believe certain individuals can be rehabilitated. I've watched all three women (Susan Atkins and Leslie Van Houten) eloquently express great remorse and say that who they were when they were 19 and 20 are worlds apart from who they are now. I believe them. Is Patricia Krenwinkle fully rehabilitated after 45 years without Charlie in her head and manipulating her? Or am I foolish, naive, and falling for a con?
We had a lively discussion about the death penalty versus life in prison versus parole, as well as the question on sympathy and causes on Facebook, and now I'd like to bring the discussion here. What are your thoughts? Should Patricia Krenwinkle and Leslie Van Houten be granted parole in 2018? Would they be able to survive outside the prison walls? Would their own lives be in danger with someone willing to play executioner?