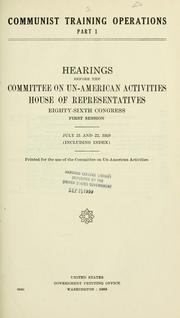 You learn something new every day and I hope readers of this blog have come across a few topics in the last 10 days where you've thought, "Gee, I didn't know that!" Happily, I can say that with this post. I had never come across in any of my research about the Jefferson School of Social Sciences until I started reading The Encyclopedia of the Left.
The Jefferson School of Social Sciences was an alternate school that was unofficially established by the CPUSA in 1943 and was shut down in 1956. The view was that Marxism as a legitimate doctrine was neglected by the faculties of conventional schools. The intention was more for outreach rather than training Party members or to recruit them.
Based in lower Manhattan, the "Jeff School" offered hundreds of courses, had a library of 30,000 books, put on theatrical performances and concerts that attracted large audiences. What's interesting about the Jeff school was that the course work was not all political in nature. Yes, there was a 12 week introductory course on Marxism (for a mere $7!) that covered the basics like historical materialism, theory of the state, surplus value, class struggle, strategy and tactics in the transition to socialism. There were also hundreds of courses each term that examined such topics as racism, imperialism, the U.S. Political system, trade union tactics. But apart from those there were also artists who taught and offered studio classes in art and dance for both children and adults.
Some classes had no direct political action at all. For example, Dashiell Hammett taught a mystery writing course. Or if you leaned more into crafts and home decor, there was a course on decorating the home with a limited budget—one that would resonate with today's DIY crafter! And there was even a beauty and fashion clinic that helped the modern working gal who had little time or money to spend on clothes and makeup.
During the McCarthy period, the Subversive Activities Control Board (SACB), the federal apparatus of the FBI, directed the Jeff School to register as "Communist-controlled organization." The Jeff School refused and attempted a defense against the SACB. However by 1956, because of government pressure, the school closed down.
How does the Jefferson School of Social Science fit in Julius? Because I didn't know about it until I read the entry, there's no mention of it. However, I do see that it has a part, more as an addendum for Corinne's dream of resurrecting a publication that's similar to The New Masses aka Julius and later  reviving a school like the Jeff School with affordable tuition and coursework relevant to 21st century progressives.  Wow, the wheels are turning and I'm excited to write that scene. I know exactly where to put it … and that's all I'm saying.
For those interested to learn more, New York University's Tamiment Libary and Robert F. Wagoner Labor Archives has numerous materials on the Jefferson School that you can see what they have on file.
Other sources include: